Hi Light Films is a team of passionate cinematographers and photographers
dedicated to the craft of wedding film-making and wedding photography.
We shoot with an eye for candid moments so that you may enjoy your day as it naturally unfolds.
Our team takes personal pride in our unobtrusive shooting, color, light, composition,
sound and editing to tell the unique story of your wedding day!
Hi Light Wedding Films – Capturing Love Naturally.
HI LIGHT PHOTOGRAPHY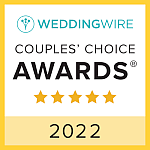 CONTACT US FOR A QUOTE TODAY